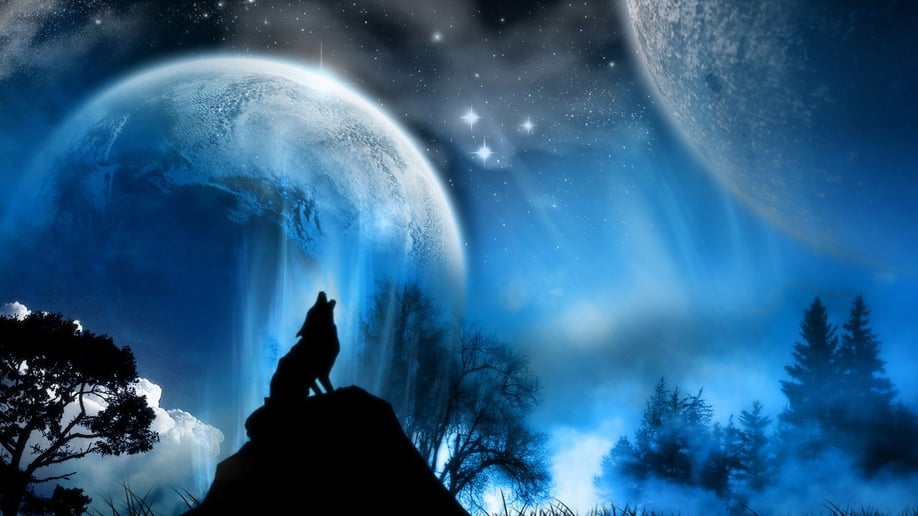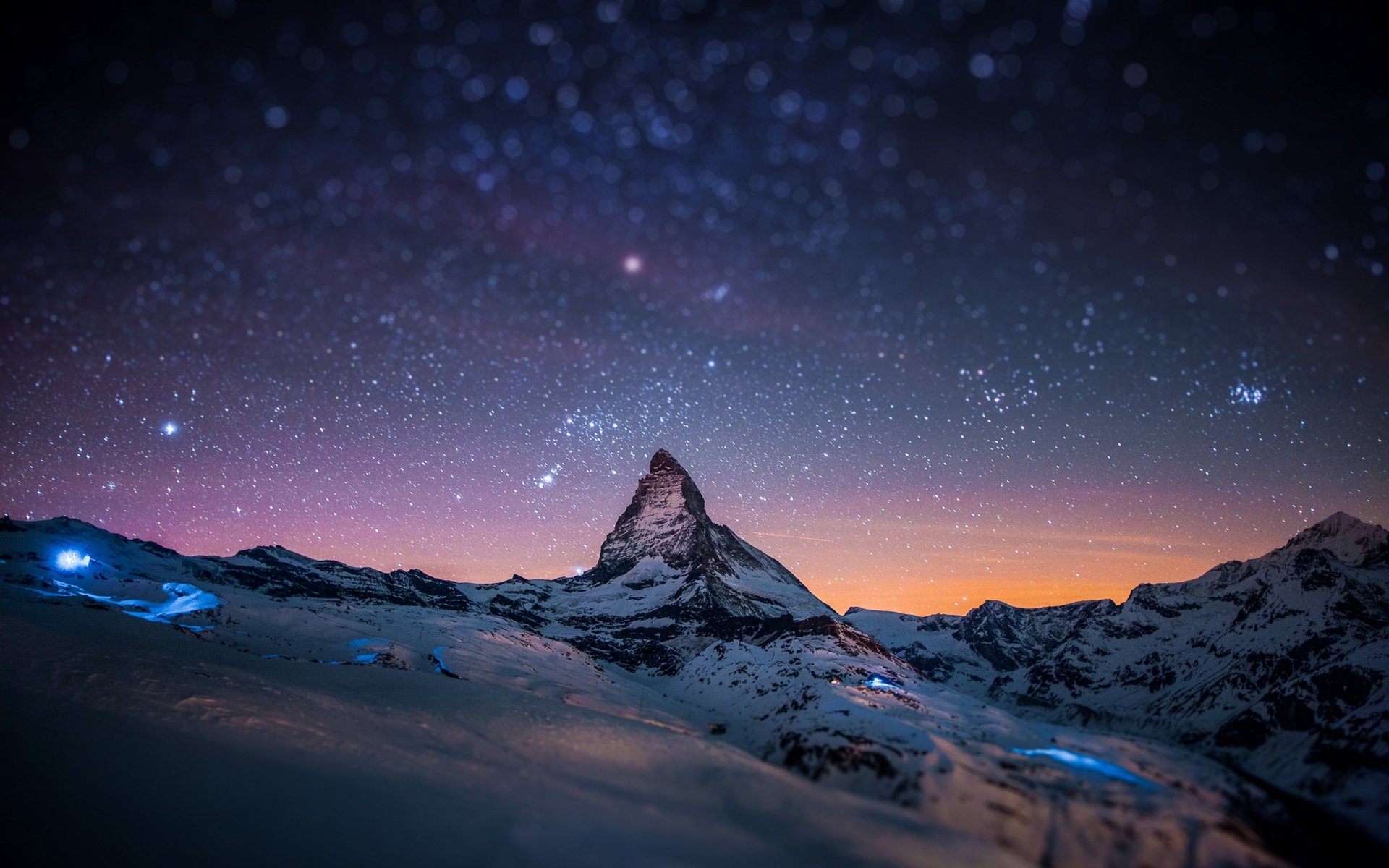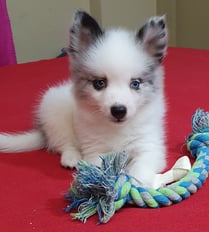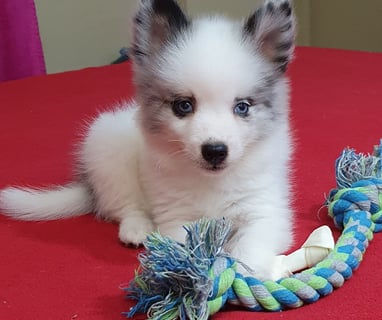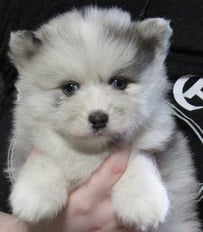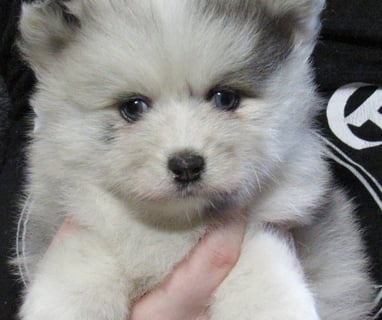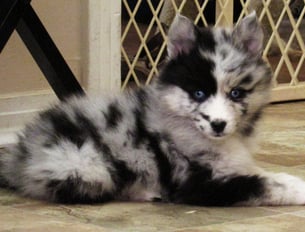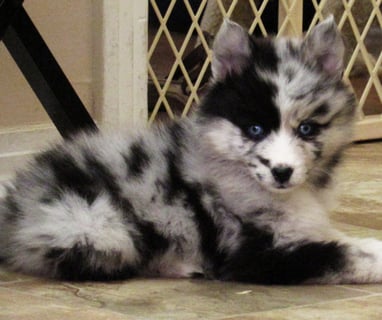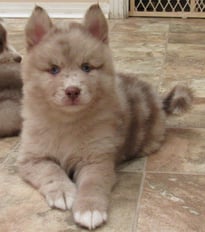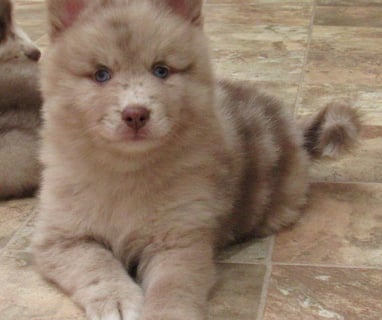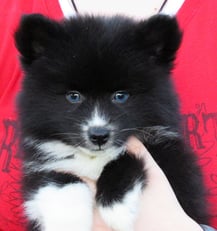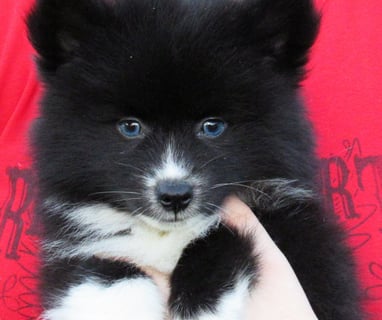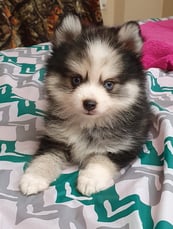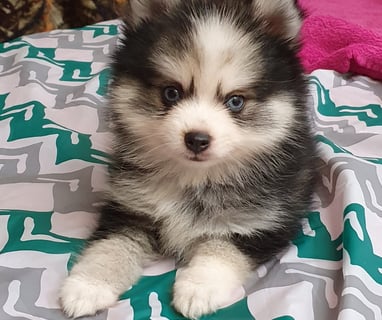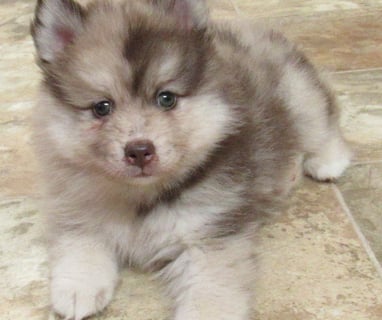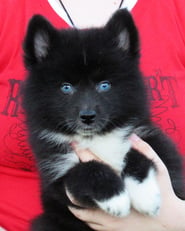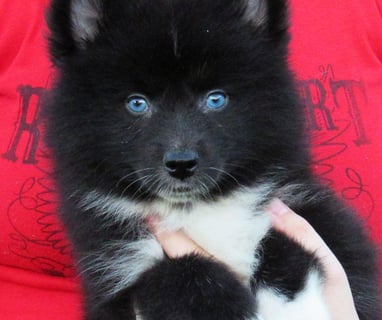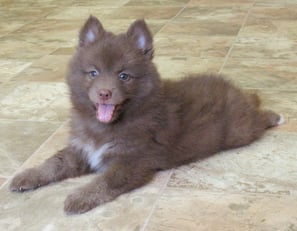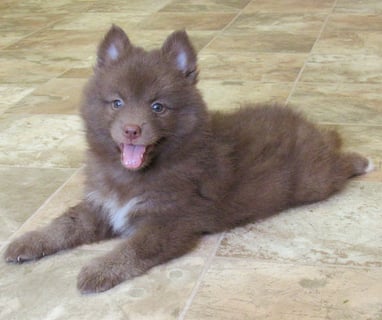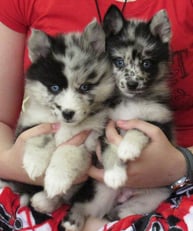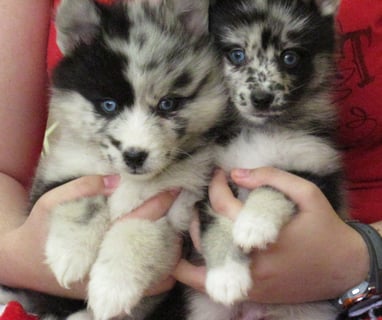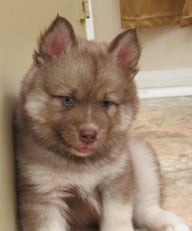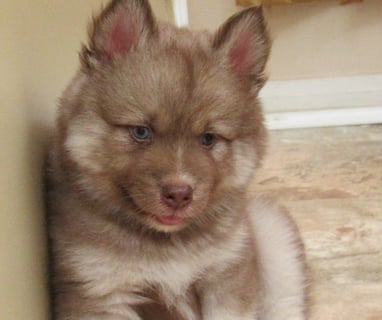 Welcome to our website!
Here you will find a wealth of information about our wonderful dog breed, the Alaskan Nanuks. Alaskan Nanuks are truly beautiful and unique dogs, and unlike any other dog in the world! We used dogs from all over the world to create the Alaskan Nanuks, this is no simple mix! Like many other people, we loved Nordic and Spits breed dogs. We gawked over the beautiful bright blue eyes of the Siberian Huskies, and our hearts melted from the sweet nurturing personalities of the Samoyed. But one thing we noticed about these beautiful dogs, Huskies, Samoyed, Malamutes, and many others, were how plain their coat coloring and patters were. The dogs themselves were as different as night and day, Samoyed were VERY fluffy and sweet, Huskies were energetic and head strong, Keeshond are short & bouncy, Malamutes are lazy and clumsy. But, when it comes to color, HOW BORING!!! Samoyed are all white, Keeshond are black and brown, and Huskies and malamutes have 3 different colors, but all the same pattern! And the only one of them to sport the crystal blue eyes is the Siberian Husky!
We knew we loved these dogs, and we felt they should look as beautiful and unique on the outside as they were on the inside! So 19 years ago, we started our long journey to making the Alaskan Nanuks. Our goal with the Alaskan Nanuks, is to bring people a unique, one of a kind, healthy family member , who is sure to turn heads where ever they go! We also have colors and patterns that you will not find on any other Spitz breed! So that's a little bit about us, we guarantee you have never seen dogs like ours before, unless it was another Nanuk! You will not be disappointed, and we have more information on the "About Alaskan Nanuks" Tab.
Our Nanuks come in 4 sizes:
Micro – (8-14 lbs)
Toy - (15-20 lbs)
Mini - (21-30 lbs)
Standard - (31-50 lbs)

This breed has taken many years to create, but is still a very new & rare breed. So we encourage responsible pet owners & breeders to adopt these amazing cuties.
We have a very strict breeding standard with our Alaskan Nanuks. Our Alaskan Nanuks come with an extra health guarantee besides the standard health certificate. We have a "Lifetime Genetic Health Guarantee" with any genetic health issues, that the parents have been tested for. Which is 200+ genetic health conditions.

On that note, please be cautious when buying an Alaskan Nanuk from another breeder. They might not follow our strict breeding guide lines. If they do not offer you our "Alaskan Nanuk certification" with their puppies, then we did not approve that litter & they will not be on our data registry list.
Beautiful thoughts from our clients
Mary R.
"He's growing up too fast. I keep seeing all the new puppies and I can't wait until I get another one next year. Bruce needs a little brother to play with and I really want another baby. :-) I just can't get over how smart and loving this breed is. I had a Husky as a kid and these Nanuks are so laid-back, compared to my Husky. I love this breed and everyone that meets my Bruce can't get over how gorgeous, sweet and chill he is! Thanks again Ivy for making such an amazing breed."
Sarah J.
" I got my first Nanuk back in 2008 and Stormy is still around at 14 years old. My vet says he's as healthy as an Ox. He looks & acts like if he was still 2 years old.😊My second Nanuk came into our family in 2010. Buddy is 12 years old now and half the size of Stormy. Stormy is a standard size Nanuk and Buddy is a miniature size, just as loving and healthy as Stormy. When I saw they had gotten them to a toy size, I had to have one. So Sassy came into the family in 2015 and now in 2022 we got our 4th baby. Dolly is 8 month old and a micro size Nanuk. She has joined in just fine. Now I have all the Nanuk sizes.😊 I recommend these doggies to everyone and anyone looking for a well bred dog. You can't get any better then a health, loving, laid-back, easy trainable breed as my loving Nanuk pack. Thanks again for all our four legged children."
Fred M.
I am the proud owner of 3 of these amazing Alaskan Nanuks. I have had all sorts of dog breeds my entire life and by far, this is my favorite breed of them all. As you can tell, I couldn't stop at just one. These dogs are so smart and very easy to train. They are so good & sweet, that I have trained them to be service care dogs. The go to the Senior Care facilities in my area and bring so much joy to the people that live there. Everyone just loves interacting with my dogs and want one of their own. IF you end up buying one from Little Northern Cuties, you will know exactly what I'm talking about. I'm also sure you won't stop at just one.
Thanks again Ivy, for all your amazing work with this amazing breed.